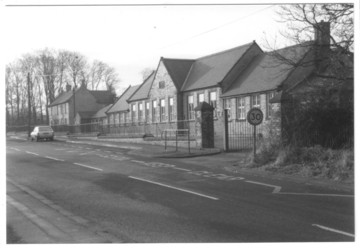 Welcome To Pegswood A History Home Page
In memory of Robert Dixon 28.03.1943-11.02.2015
To many,Pegswood was only another mining community. However, the history of Pegswood is more than that. I was born and spent my first twenty-five years in the community. I can, therefore, speak with the authority of an 'insider'; take a look at Pegswood 'inside out' as there is more to Pegswood than its coal mining history. Photo, left: Pegswood School, Longhirst Road.

Photo Robert Dixon.

It was, of course, its association with the mining industry that Pegswood became known. The gathering of coal had gone on for hundreds of years in one way or another. In later years there were to be coal mines and Pegswood, in its time, had at least four. However, it was the main coal mine, pictured right, which was to dominate Pegswood from the late 19th century until its demise in 1968.
Photo shows Pegswood Colliery c 1920

Photo courtesy of Stan Wilkinson.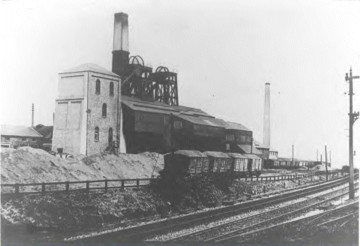 www.Pegswoodahistory.50megs.com owned and copyright of Robert Dixon. 2005